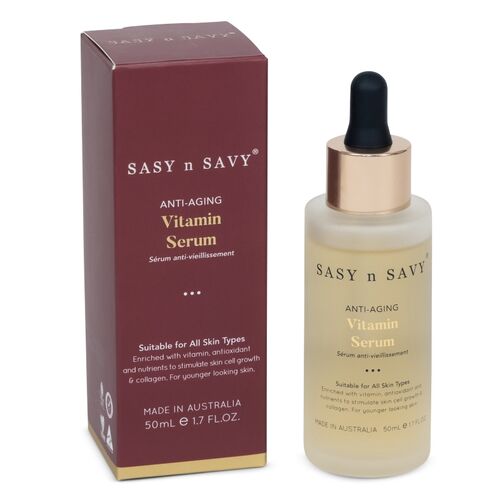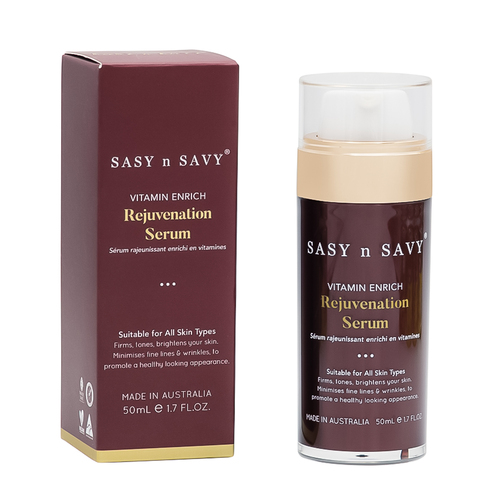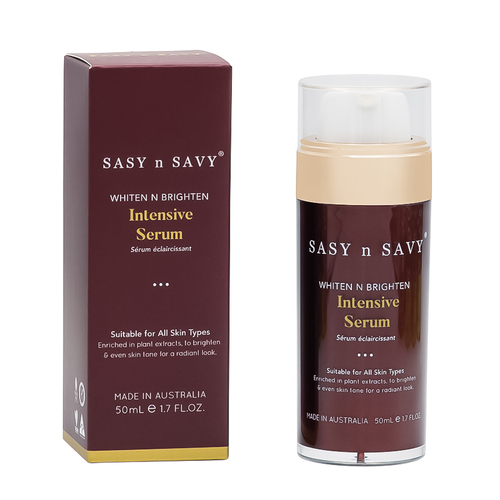 ---
Our Special Care Serums consist :
* Anti-Aging Vitamin Serum, ideal for all skin types - Enriched with vitamins, antioxidants and nutrients to stimulate skin cell growth and collagen. Ideal for a younger looking skin. Active ingredients include Kakadu plum extract, Wild rosella, Bilberry extract, Bearberry extract, Mandarin orange oil, Sodium hyaluronate & Allantoin.
* Vitamin Enriched Rejuvenation Serum, ideal for all skin types - Contains a blend of vitamins, antioxidants and skin conditioners to help restore your skin's natural health. Strengthens the skin's natural defenses against UV damage and age spots, helps stimulate collagen production and cell growth to firm, tone your skin and brighten your skin for a healthy looking appearance. Enriched with Squalane, Jojoba oil, Vitamin B5, Vitamin C, Vitamin A, Vitamin E, White tea leaf extract, Vitamin B9, Vitamin B3 & Lemon myrtle leaf oil.
* Whiten n Brightening Intensive Serum, ideal for all skin types - Improves your skin's pigmentation radiance and leaves your skin feeling soft, smooth and more youthful. Enriched with Aloe vera, Bearberry leaf extract, Kakadu plum extract, Green tea, Wild rosella, Bilberry leaf extract, Lemon oil & Allantoin.
Sasy n Savy is proud to be Australian made and owned, vegan, non toxic and cruelty free certified. All our packaging is 100% recyclable. Sasy n Savy is proud to also be in partnership with TerraCycle.
Try our Special Care Serums range today!