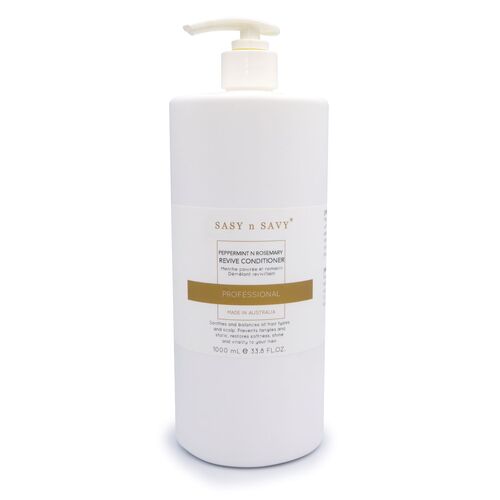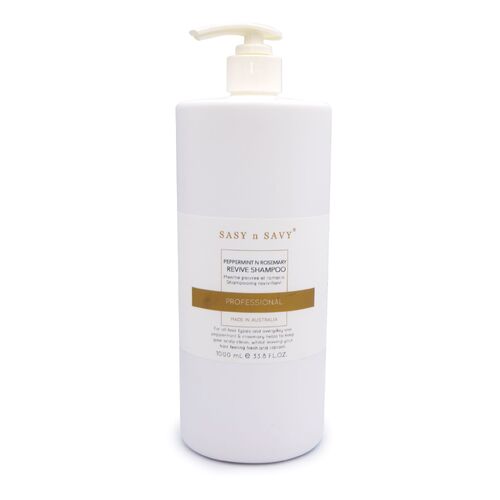 ---
Our Professional Hair Care range include our Peppermint n Rosemary Revive Shampoo, as well as our Peppermint n Rosemary Revive Conditioner to deep cleanse and revitalize your hair and scalp.
Our Sasy n Savy Shampoo revitalizes and cleanses the scalp, whilst leaving your hair feeling fresh and vibrant. Horsetail, Birch, Nettle, Sage work to deep cleanse the hair to remove dirt and excess oils, while Wheat protein conditions and works to detangle the hair and repair split ends. Our Sasy n Savy Conditioner is enriched with botanical extracts including Yarrow, Sage, Nettle, Birch & Horsetail offering a deep cleansing treatment to your hair. Keeps your scalp clean and your hair feeling revived with the beautiful aroma of peppermint and rosemary essential oil. Restores, softness, shines and brings vitality to your hair.
SLS free & Parabens free. Suitable for all hair types.
Sasy n Savy is proud to be Australian made and owned, vegan, non toxic and cruelty free certified. All our packaging is 100% recyclable. Sasy n Savy is proud to also be in partnership with TerraCycle.
Our product range is available in retail, professional, hotel amenities and travel size. We also offer spa treatment menu, product, sales, and marketing training/support.
Please feel free to fill in your details on the contact us page or call us today on +02 9522 9967 to find out more. Thankyou and have a great day!