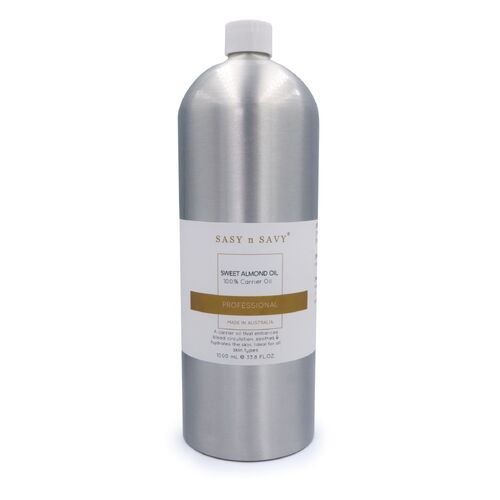 ---
Our Carrier Oils range is declined in a 1000mL Professional sizes including Jojoba Oil and Sweet Almond Oil that deeply hydrates and nourishes your skin. Jojoba oil is a natural emollient that has excellent skin soothing properties. Jojoba oil may protect the epidermis layer of the skin and regenerating the skin. Our Sweet Almond Oil is rich in vitamin E and fatty acids to help the skin to retain moisture, enhance blood circulation, soothes & hydrates the skin and protect the skin from UV sun damage.
Both ideal for all skin types.
Sasy n Savy is proud to be Australian made and owned, vegan, non toxic and cruelty free certified. All our packaging is 100% recyclable. Sasy n Savy is proud to also be in partnership with TerraCycle.
Our product range is available in retail, professional, hotel amenities and travel size. We also offer spa treatment menu, product, sales, and marketing training/support.
Please feel free to fill in your details on the contact us page or call us today on +02 9522 9967 to find out more. Thankyou and have a great day!